 Make Coming, Come Easy
Limited Time - 30% Off
Bring the heat back to the bedroom - come with Vella. Crafted by scientists, Vella Women's Serum works deep beyond the skin and relaxes smooth muscle tissue. The result: more frequent, intense, and satisfying Os.
Shop now
Your pleasure. Never a privilege. Always a priority. Your pleasure. Never a privilege. Always a priority. Your pleasure. Never a privilege. Always a priority.
Pull the sheets back. Peek at our press.

"Skin care ingredients have found new territories. Sensual wellness brand Vella Bioscience entered the market with Vitamin C-replete women's serum. Next up? Personal lube with remedies for dryness, using both squalane and hyaluronic acid."

"Investing in a product that boosts my o's not only makes me feel incredible physically, but it enhances my mental health, increases relaxation, and helps me bond with my partner."

"Need a helping hand getting in the mood? This serum from Vella is a sure thing. According to the product description, one swipe can help relax your muscle tissue, giving you an easier-to-please playground between your legs for up to two hours."

Vella continues to build upon its mission to empower every woman around the world. "Our vision is to be the global leader in this category," says Bulbul, CMO. Vella Women's Serum
$46 $65
Pencil yourself in. Schedule off your partner's afternoon. Say hello to the first serum proven to effectively enhance feminine bliss. Our proprietary formulation delivers directly where it's needed to amplify every O. No more questioning, doubting, or disappointment—satisfaction is yours to own.
How to Enjoy: Apply three pumps, 15-25 minutes before play. Lasts for 2 hours. Enjoy solo. Or together. But always, enjoy safely.
It's not just rave reviews. It's proven too.
Vella Bioscience conducted a study in women volunteers aged 23-75. When using our serum, 9/10 women reported an improvement in the Big O.
60% felt an increase in feeling "in the mood"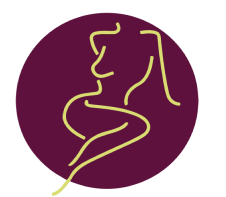 50% enjoyed an increased ease of the Big O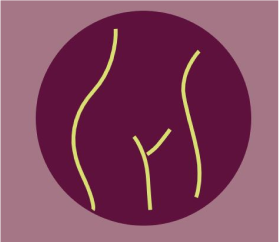 60% experienced an increased intensity
Whispered praise, or so loud that the neighbors hear.
Life Saver!!

I don't want to go into too much detail, but I will say this: I have some issues hitting the O after taking an anti depressant many years ago (not anymore) and playtime is incredibly painful for me because I do not experience any bliss. BUT Vella relaxes me down there like nothing else and allows me to have painfree fun. And I am so thankful for that!

Feels Amazing!

I was a little reluctant when my friend told me about this product, but I decided to give it a try. I'm so so happy I did!! I started with one pump and the result was great, I tried 2 pumps and it was AMAZING! The Os lasted longer and full of new sensations. Soooo happy. Thank you for making this product!!!

Better than any other.

Quality over quantity. As an active mature couple, this is probably the best product we have found. It accomplishes everything it promises. We are very happy with this purchase.